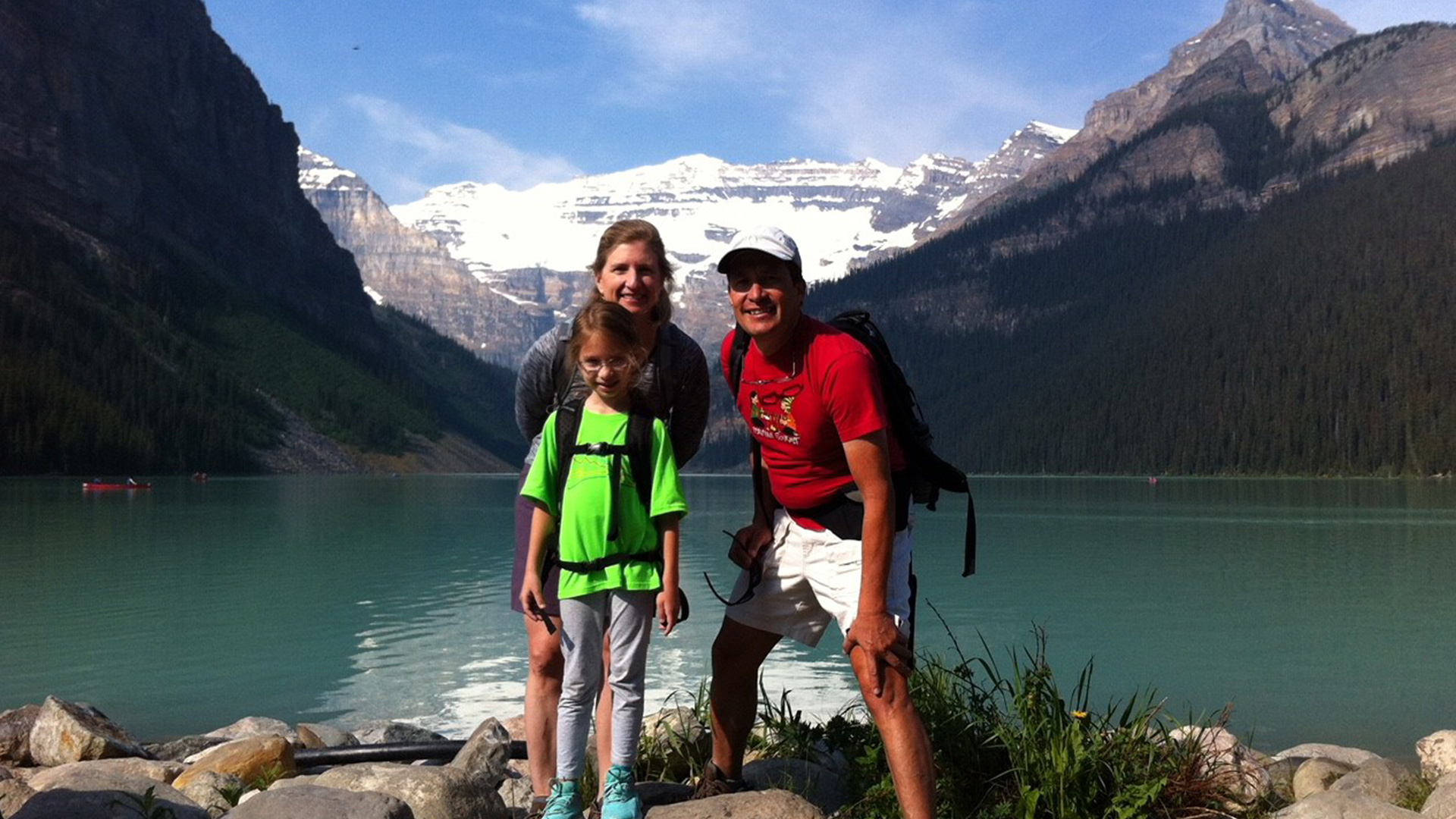 For a doctor who loves caring for children's hearts, what better day to begin a new chapter in her life than Valentine's Day?
That's the day pediatric cardiologist Nancy Dobrolet, MD, and her family visited Charlotte to begin looking for a new home. Starting in July, Dr. Dobrolet will become the first director of the new cardiac neurodevelopmental program at Levine Children's Hospital.
Funded by The HEARTest Yard, part of the Greg Olsen Foundation, this program is designed to meet the behavioral and educational challenges that children born with congenital heart defects can face over their lifetimes. Greg Olsen, the star tight end for the Carolina Panthers, and his wife Kara founded The HEARTest Yard charity after their son T.J. was born with a life-threatening heart condition.
"The Olsens are the perfect family to work with," Dr. Dobrolet says. "They are so in tune with their own child's needs that they understand better than most people how much this program can accomplish."
The Olsens feel fortunate a national leader in neurodevelopmental care has chosen LCH. "We are thrilled to have Dr. Dobrolet join us and oversee a program that is very close to our heart," Greg and Kara say." We are proud to be able to offer such a transformative cardiac program for the first time in our region."
A team effort
Children dealing with heart defects often need to see multiple doctors to help them with difficulties in building self-esteem, keeping focus in class or socializing with peers.
Taking inspiration from Greg, Dr. Dobrolet says a football team is the perfect analogy for the new program.
"In this program, every doctor will play a part to improve a child's quality of life," says Dr. Dobrolet.
The neurodevelopmental program – one of the few of its kind in the country – will serve as a "one-stop shop" for these children, who will be cared for by Dr. Dobrolet and her team at Sanger Heart & Vascular Institute. Families will be able to see all of their specialists in one place, Dr. Dobrolet says, making it easier to arrange their child's medical appointments – for example, with a speech therapist or nutritionist or developmental pediatrician.
Following a passion to help
Throughout her career, Dr. Dobrolet has sought better opportunities for kids in need. She has participated in medical missions to Venezuela and Peru, where she brought advanced heart care to children who didn't have even the most basic services. Letters and pictures from grateful families now fill the walls of her office.
Dr. Dobrolet will come to LCH from University Hospitals Rainbow Babies and Children's Hospital in Cleveland. She and her family can't wait to enjoy the milder climates of North Carolina. In her free time, along with her husband and 11-year-old daughter, Dr. Dobrolet loves long-distance biking and exploring the outdoors.
Once she settles in Charlotte, she's also looking forward to becoming a Panthers fan. She's already a huge admirer of The HEARTest Yard.
"It's quite an opportunity to develop a program with such a generous benefactor as the Olsens and their foundation," Dr. Dobrolet says. "I want to do the best job for the families in the Charlotte area that I possibly can – and not having to worry about the funding of our program is just amazing."