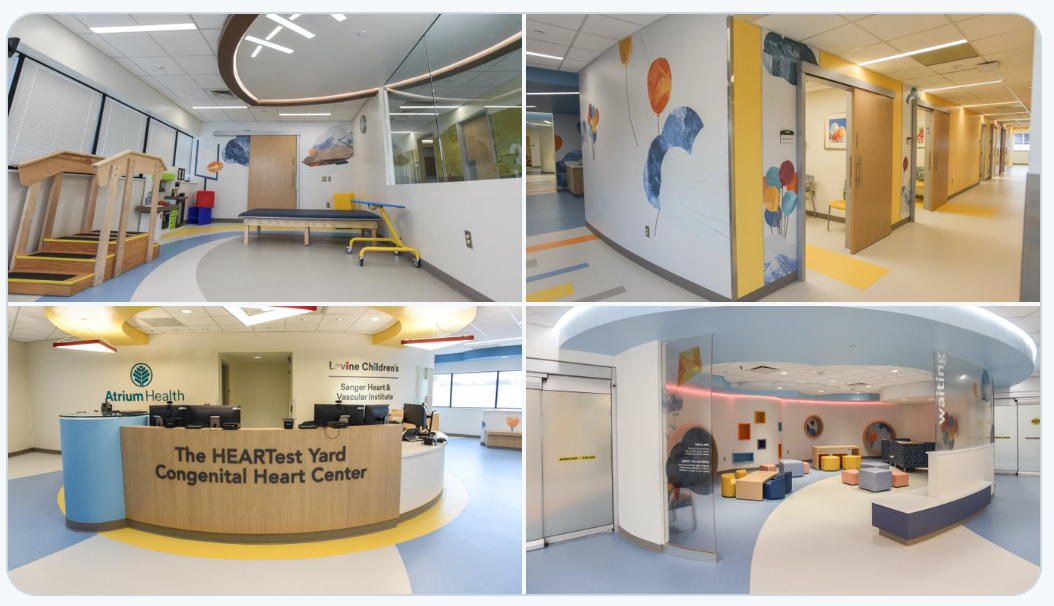 Jonathan Warner
Thu, December 3, 2020, 3:13 PM EST·2 min read
Seahaws' TE Greg Olsen shares first look at new pediatric heart center in Charlotte originally appeared on NBC Sports Northwest
Despite not being on the field, Seahawks' Greg Olsen is still using his time to make an impact off the field.
In a recent post, the veteran tight end shared a photo of a completed project that has been years in the making.
For Olsen, the project itself is very close to his heart.
"The day is finally here," Olsen said in a tweet. "We are honored to offer the first look at the brand new, state of the art, HEARTest Yard Congenital Heart Center at Levine Children's Hospital. This project represents the gratitude our family feels towards the entire 'heart' community."
Subscribe to the Talkin' Seahawks podcast
Two years ago, the Olsen Foundation gifted $2.5 million to Atrium Health for a brand new pediatric cardiac center at Levine Children's Hospital in Charlotte, North Carolina.
Olsen and his wife, Kara, started the initiative 'HEARTest Yard back in 2012 to focus on home health care for children with congenital heart disease.
As I said earlier, this hits home for the Olsens' due to their son, TJ, who was diagnosed with a congenital heart defect.
The Olsen family truly understands the needs of those certain patients.
Olsen also added that with the guidance of Atrium Health, Levine Children's, and a group of donors, the new 25,000 square-foot centers "will provide world-class, comprehensive care" to the community.
On Monday, Dec. 7, Olsen will join Levin Children's for a virtual grand opening and ribbon-cutting celebration.