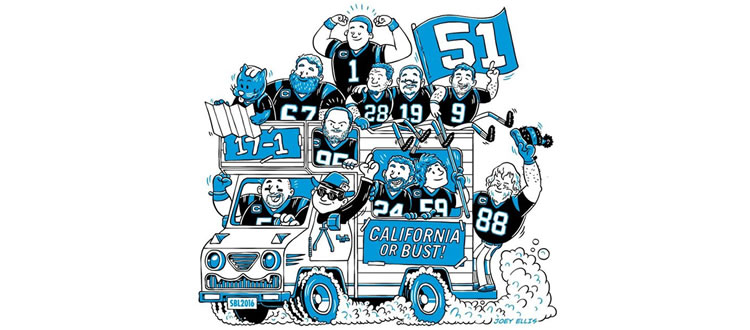 Carolina Panthers tight-end Greg Olsen is selling an awesome 90's theme t-shirt, marking the Panthers trip to California.
The shirts are going for $25 each and the proceeds benefit the "HEARTest Yard," a program which helps families of children with congenital heart defects.
"It's a family-run organization that's near & dear to our hearts. We put a lot of effort into it and try to keep it as grassroots as possible," Chris Olsen, Greg's brother said.
A Greenville based company "Dapper Ink" is producing the shirts, which are still in production.
The Olsens say they should be finished and shipped out by this weekend.