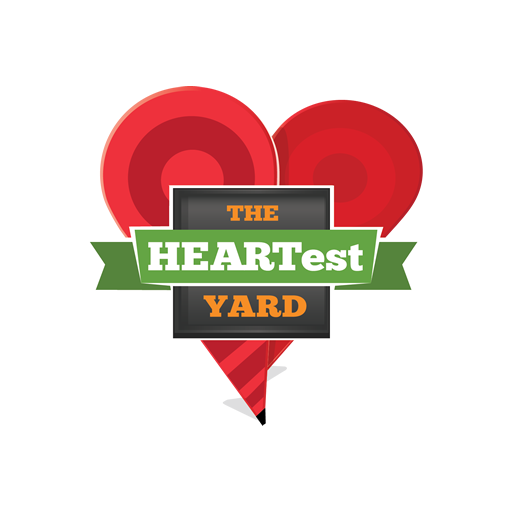 Meet Wyatt. He's a crawling, mischievous little guy who's hitting all of his growth and wellness milestones. A few short months ago, his future appeared to be everything but on track. Born with Hypoplastic Left Heart Syndrome, a life-threatening congenital heart defect, Wyatt's life and his family's future were scary and uncertain.
After two successful open-heart surgeries, Wyatt's mom Katherine Church said going home "to nothing" after around-the- clock medical care seemed "daunting." Enter The HEARTest Yard, a program under Receptions for Research: The Greg Olsen Foundation.
"The HEARTest Yard made a world of difference for us," Church said, explaining the in-home nurses who cared for Wyatt after he was released from the hospital. "Knowing we had someone keeping an extra eye on him was reassuring."
The extra hands also afforded Wyatt's parents the ability to spend quality time with big sister Carson. "Some days I could take her to the pool, the playground, the museum," Church said, noting that 4-year-old Carson had been staying with relatives for a month while Wyatt was receiving treatment at Levine Children's Hospital.
"The program helped us get back to a family of four," Church said.
Wyatt is one of many babies treated at Levine Children's Hospital who received the added layer of medical attention from The HEARTest Yard, which has been attributed to providing patients with not only a better life expectancy, but also a greater quality of life.
---
Macie Cantadore is another recipient of The HEARTest Yard benefit. Macie is a 16-month-old girl who received in-home nursing care through The HEARTest Yard fund after two open- heart surgeries.
"We were in the ICU after Macie's first surgery, and I remember getting teary-eyed while thinking, 'Am I going to know what to do when we get home? She's so fragile. And what about my two young sons?'" Macie's mom, Aimee Cantadore, recalls.
For most families in this situation, the post-hospital, in-home nursing care is priceless, but unaffordable. The HEARTest Yard provides this care at no cost to the family, hospital, medical practioners or insurance provider.
"It would have been so overwhelming without those nurses," Cantadore said. "Financially, we would not have been able to hire them. Just knowing they were coming gave us peace of mind."
The medical staff at Levine Children's Hospital acknowledges the significant benefit of The HEARTest Yard program, which since its inception has funded $1.7 million to the program benefiting pediatric cardiovascular patients at the hospital.
"This program helps to bridge the gap between hospitalizations for these kids to when they are home with their families," said Dr. Paul Kirshbom, chief of pediatric cardiovascular surgery at Levine Children's Hospital.
"The home-health nursing that the program provides can be the difference between a happy outcome and a sad one, which is an incredible gift to the children in our area."
Greg Olsen, the charity's founder and brainchild behind the fund, said, "While we're extremely proud of the large dollar contribution we've made to the hospital, we're chiefly inspired by the individual lives impacted, in which the program undoubtedly provides a better quality of life for heart babies and their families."
Olsen's foundation, Reception for Research: The Greg Olsen Foundation, contributes more than 98 cents of every dollar to the cause, operating on an extremely minimal overhead in order to further the mission to the maximum extent possible.
About The HEARTest Yard Program
The HEARTest Yard is a program under the Receptions for Research: The Greg Olsen Foundation established in collaboration with Levine Children's Hospital that provides no-charge medical support services to the families of babies born with congenital heart disease. Services include in-home, private nursing care, physical and speech therapy, and other benefits that serve as a complimentary extension of traditional hospital care. The program provides these services in an effort to reduce the mortality rate, increase the life expectancy and improve the quality of life for children born with heart disease.
Media Contact: Kristen McCullough at KMcCullough@R4R.org.