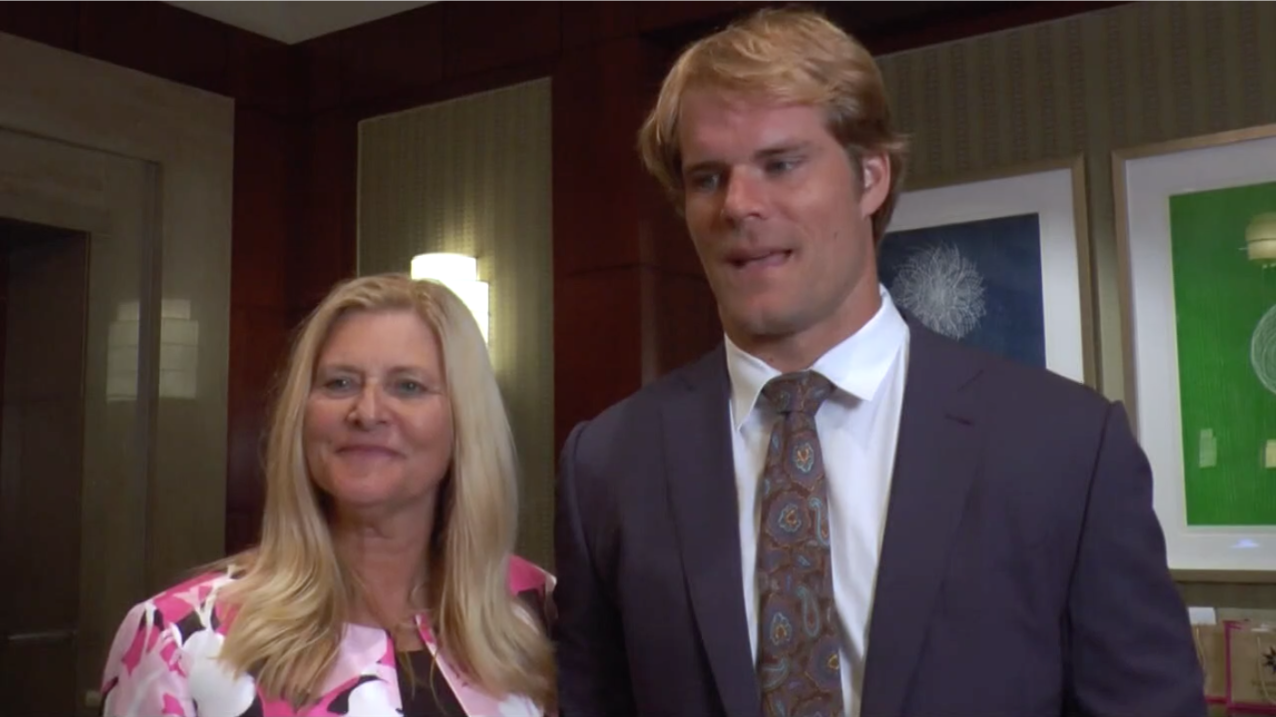 CHARLOTTE – Greg Olsen's good deeds continued on Friday night, as he and his mother teamed up to raise more than $100,000 for local breast cancer research.
The Panthers tight end, and his mother Susan, helped to host the first annual Speak PINK event at the Ritz Carlton in Uptown.
Susan is a 17-year breast cancer survivor.
The event drew over 250 people, and was hosted by Carolinas HealthCare Foundation, and sponsored by Charlotte Radiology.
The money will go towards local breast cancer programs and to research at Levine Cancer Institute.
There's a reason my mom is still here 17 years later," Greg Olsen added. "There's a reason there are survivors scattered throughout this room. That hasn't always been the case. That's because of advances made by doctors and researchers and philanthropists who have given of their time, energy, and resources. These events are what spearhead these doctors for doing incredible things."
For more information about Speak PINK, visit www.givecarolinas.org/speakpink