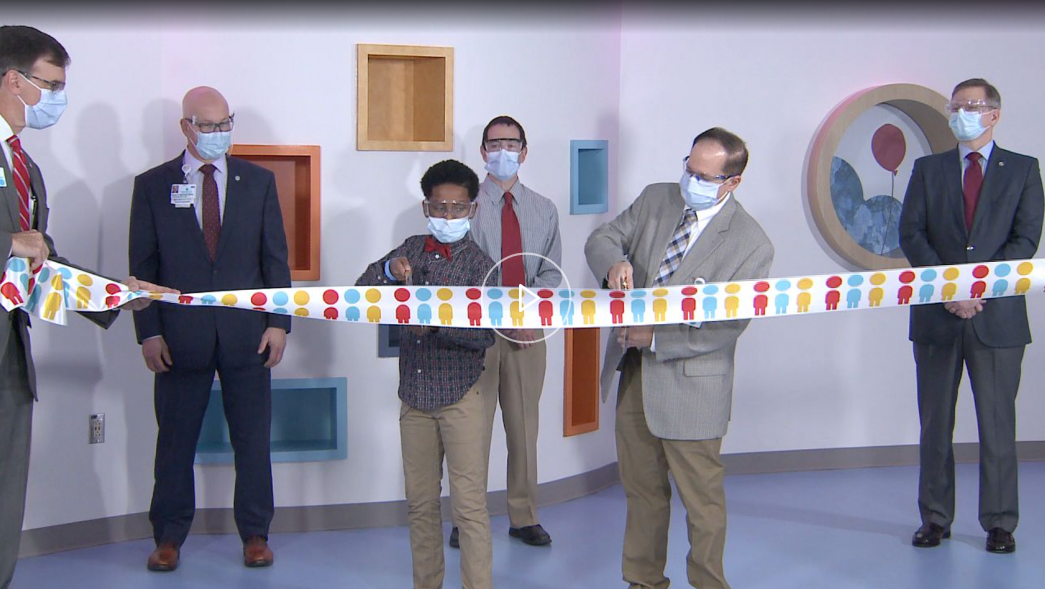 A new healthcare center in Charlotte is giving new hope to those struggling with heart issues.
The HEARTest Yard Congenital Heart Center at Levine Children's Hospital opened in mid-December and offers a one-stop shop for patients of all ages with congenital heart issues.
The center, which welcomed its first two patients the week of December 14, will allow medical experts to help roughly 400 patients a year with a new, state-of-the-art location.
One of the first patients was 3-year-old Remy Shook.
Shook, who suffers with ASD, meaning there are holes in her heart, was diagnosed at 6 months old.
Now, the rambunctious 3-year-old loves cows, being on the farm, and doing everything her older sister does, according to her mother, Michelle Shook.
"Finding out that your child has a heart problem that could affect her is a very hard thing. It's hard to find out. So, when you have someone that takes care of your baby and treats them like they're their own and makes them comfortable, that's a great feeling as a parent," Shook says about the doctors and staff at the center.
Described as a one-stop-shop, Remy Shook will be able to be treated at the center for the rest of her life, if circumstances necessitate care.
"We walk in and it's huge! It was cool, and they were so excited," Michelle Shook says about their first appointment.
She says the new facility is a marked improvement from the past with areas to play, seek privacy, and more space.
"There's a lot more little areas for her to go play and her to play at, and there's a lot more rooms and just the rooms are bigger!" Shook said on a Zoom call with reporters.
The center can now handle medical evaluations, referrals, and other appointments internally that it may have needed to outsource in the past, according to Dr. Joseph Paolillo.
Also, the HEARTest Yard Congenital Heart Center can now care for patients from prenatal to old age.
Paolillo says the new space is a bright spot in what's been a challenging 10 months.
"Our [old] clinic was overbooked, our waiting room was crowded, and to have the ability to care for our patients in a way that should be cared for is an incredible feeling to know that we can give patients the care that they deserve, the care that they need, in a setting that they also deserve," Paolillo says.
Former Carolina Panthers tight end Greg Olsen donated to the effort to build the facility, along with funding from Atrium Health. The new center had a virtual ribbon-cutting ceremony, which Olsen and his family attended, and staff and patients are hopeful it puts Charlotte's congenital heart capabilities in the spotlight.
"Our goal is to be a national player in caring for children with heart problems they were born with," Paolillo says simply.
Doctors and patients alike say the new center is a symbol of hope.
"It's bright, it's inviting, it makes patients and families feel comfortable," Paolillo says with a smile.
"There's hope, I mean when we first started this, we thought she was going to have to have open-heart surgery. The medical field has come such a long way in such a short period of time, and opportunities have opened up," Michelle Shook says.