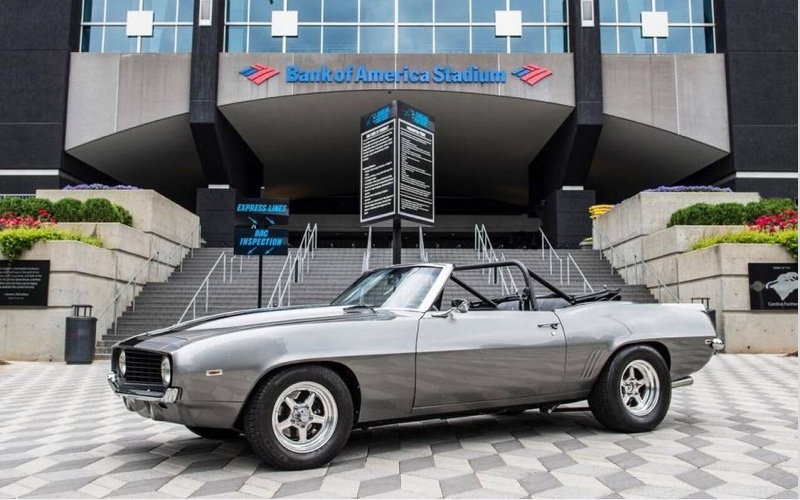 A North Carolina connection raised $100,000 in an auction to benefit Panthers tight end Greg Olsen's charity.
The winning bidder on Olsen's 1969 Camaro convertible: NASCAR team owner Rick Hendrick. All proceeds from the sale go to Olsen's Receptions for Research benefiting The HEARTest Yard, which pays for in-home nursing care for children who had heart surgery at a Charlotte, N.C., hospital.
T.J. Olsen, the player's son, was born in 2012 with a congenital heart defect. Olsen and his wife, Kara, subsequently founded The HEARTest Yard to help parents who find themselves in a similar position.
Last year, Olsen, who wears No. 88 for the Panthers, teamed with Dale Earnhardt Jr., who drives the No. 88 car for Hendrick Motorsports, on a raffle dubbed "Weekend with the 88s" experience that sold 8,888 tickets for $18.88 each to raise money for Levine Children's Hospital in Charlotte.
Olsen was at Thursday's Barrett-Jackson auction of his classic muscle car.
Barrett-Jackson didn't collect its usual auction fee, meaning the entire $100K went to Olsen's charity.