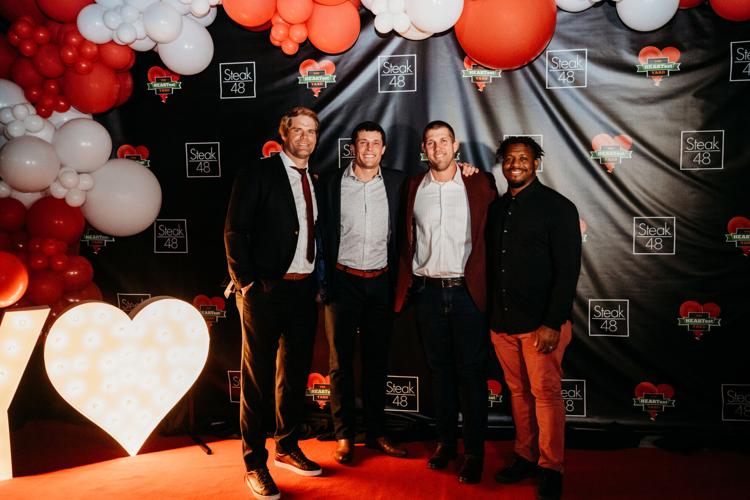 The guest list of the The HEARTest Yard Ungala enjoyed a red carpet welcome, silent auction, cocktail reception, wine, appetizers and full three-course meal prepared by Steak 48.
The Feb. 28 event at Steak 48 raised $223,461 for The HEARTest Yard program.
The guest list included Carolina Panthers greats Christian McCaffrey, Thomas Davis, Luke Kuechly, Jonathan Stewart
J.J. Jansen as well as NASCAR Hall-of-Famer Jeff Gordon, Atrium CEO Gene Woods, Bojangles CEO Jose Armario and Diamonds Direct co-owner Dovy Klarberg.
The HEARTest Yard, a program under Receptions for Research: The Greg Olsen Foundation, supports families of children with congenital heart disease with in-home nursing care and comprehensive medical services at The HEARTest Yard Congenital Heart Center at The Levine Children's Hospital in Charlotte, which served over 25,000 patients in the first year. They have raised over $4.3 million for the cause.