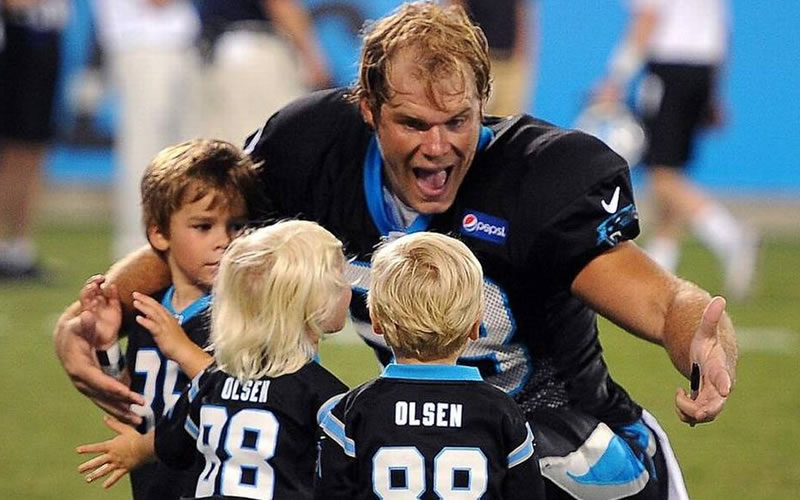 Greg Olsen's HEARTest Yard Fund will host its inaugural 5K race May 21 to benefit programs at the Levine Children's Hospital.
The Carolina Panthers tight end is teaming with sponsor Showmars Restaurants for the race, which starts at 8 a.m. at Irwin Academic Center on West Fifth Street and ends at the hospital on South Kings Drive. The race costs $30, and you can register here.
The HEARTest Yard is a fund the Olsen family set up when their son T.J. was born in 2012 with a heart defect called hypoplastic left heart syndrome, which includes an underdeveloped left ventricle and aorta.
The initiative supports families with children born with HLHS and treated at Levine like T.J. was. It provides about $25,000 to $30,000 in in-home nursing care, physical therapy and speech therapy, among other services.
The HEARTest Yard Fund operates under the umbrella of Receptions for Research, which Olsen established in 2009. Its fundraisers have included golf tournaments, a yoga night at Old Mecklenburg Brewery, country music concerts and a "Star Wars"/Panthers mashup T-shirt nicknamed "Purrbacca." Olsen's always there for the fundraisers.
For the May 21 race, family-friendly activities like a kids' fun run, refreshments, music and inflatables will take place after the race at the finish line at the hospital. Because parking will be available at the start at Irwin, a free shuttle will be available to take participants back to their cars after the post-race festivities.