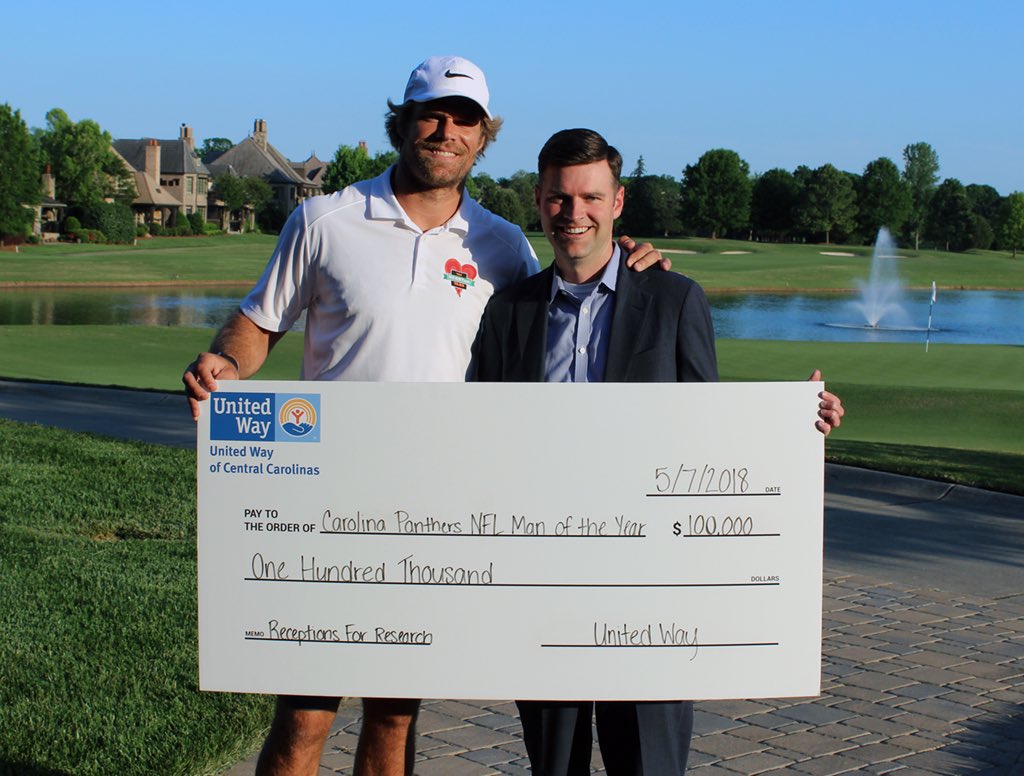 Greg Olsen's charity work was once again recognized this week.
The United Way of Central Carolinas presented the Panthers' tight end with a check for $100,000 for finishing as the runner-up in the NFL's annual Walter Payton Man of the Year Award.
United Way presented the check to Olsen and all of the money will go toward Receptions for Research: The Greg Olsen Foundation. Last November, Olsen's foundation partnered with Levine Children's Hospital in Charlotte to create the region's first cardiac neurodevelopmental program, with Olsen pledging $750,000 to kickstart the effort.
In January, Olsen and his wife Kara announced a personal donation of $15,000 to the hospital on top of the $10,000 donated by Nationwide Insurance for Olsen being the runner-up in a social media charity challenge.