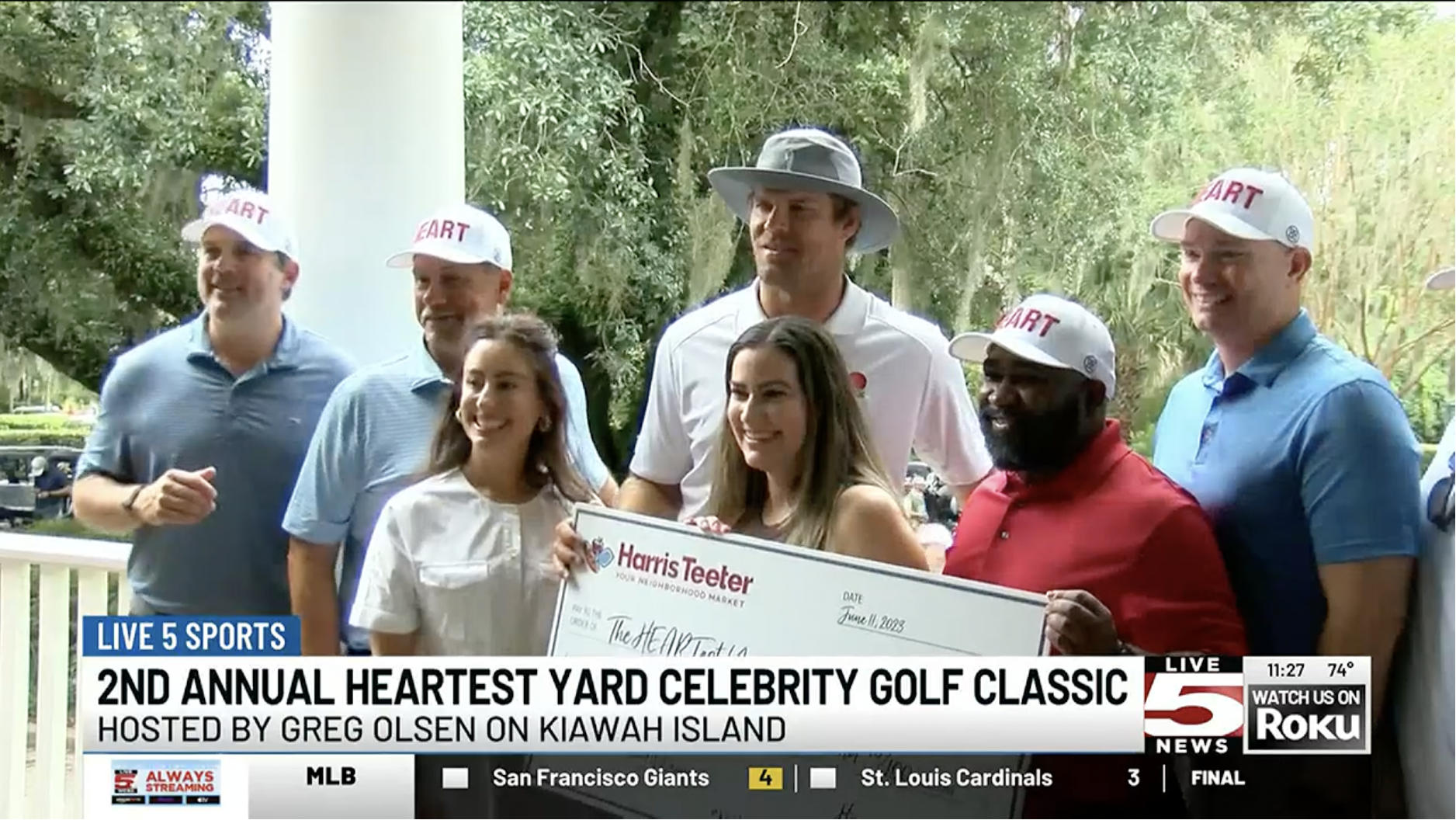 By Summer Huechtker
CHARLESTON, S.C. (WCSC) – NFL analyst and former Carolina Panthers tight end, Greg Olsen, returned to Kiawah Island Monday morning for his second annual HEARTest Yard Celebrity Classic.
Olsen and his wife, Kara, started the HEARTest Yard Program in 2012 after their son T.J., was born with hypoplastic left heart syndrome. Their goal is to help families of kids with congenital heart disease have access to the best cardiology and cardiac surgery care in the country. The program helps fund a range of services like private nursing care, physical therapy, and speech therapy.
This years event at Kiawah Island's River Course kicked off Sunday night with an auction, celebrity concerts from artists Mark Bryan, Jason Scheff, Thomas McClary, Taylor Hicks and others.
Olsen says they had around 300 people come out to the welcome event Sunday night to support the foundation.
"The biggest thing this year is just the growth," Olsen said. "It's incredible that, in such a short period of time, this event has really taken root and gotten a strong following."
The celebrity golf tournament was put on by the HEARTest Yard program in partnership with the Kiawah Island Golf Club and its owners – South Street Partners. Dr. Eric Graham from MUSC Children's Hospital was a co-host of the event with Olsen.
Olsen says his goal is to expand the charity's efforts to the Charleston area. That's after it initially started in Charlotte, in partnership with Atrium Health.
He added that he hopes to keep doing the event for years to come on Kiawah Island and continuing to support MUSC Children's Hospital.