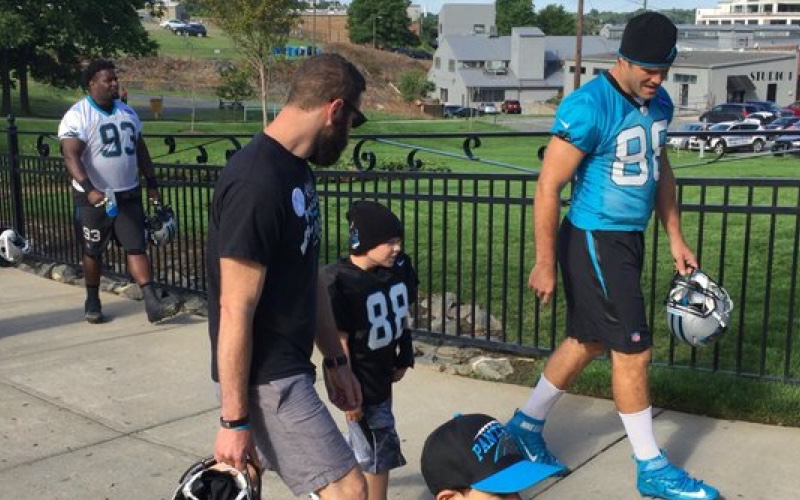 The Carolina Panthers are not new to the wish granting game, quarterback Cam Newton has granted Make-A-Wish requests in the past. This time it looks like tight end Greg Olsen is fulfilling the wish of a 7-year old boy who was diagnosed with a brain tumor.
Cowherd got to practice with Olsen and go through various drills at OTAs. He got to wear a number 88 jersey, Olsen's number, with his name emblazoned on the back and sign a one-day contract. "Parker's signing bonus was a big basket full of candy," Cowherd's mother Allison told the Charlotte Observer. "He was excited about that."
These types of events show the true heart of the Panthers team, from jumping fences to play football with young students or granting a Make-A-Wish request, the Panthers love to make a difference in their community. The Panthers are making themselves role-models for the youth of America in a time when too many athletes are focused on themselves.