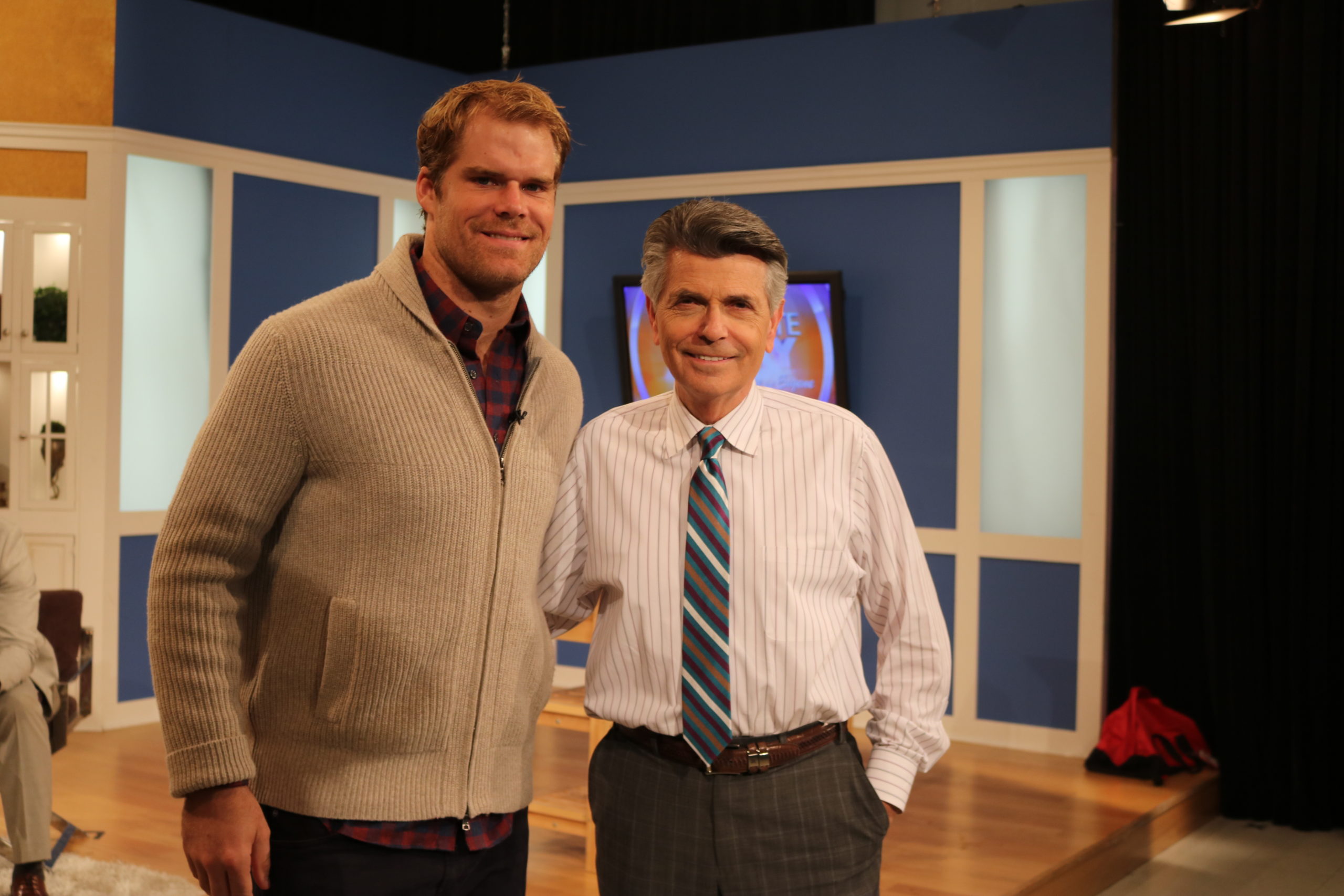 CHARLOTTE, N.C. – Greg Olsen is one of the star players on the Carolina Panthers, but many in the Charlotte community know him for the work he does helping kids with heart defects after his own son was born with one.
The Greg Olsen Foundation announced Tuesday a partnership with Carolinas HealthCare System's Levine Children's Hospital to create the region's first cardiac neurodevelopmental program.
"At The HEARTest Yard, we continually think bigger. The status quo is never enough because we have lives at stake," Greg Olsen said. "While a few years ago we kicked off the program helping infants, our foundation is growing just like our heart babies. We're dedicated to helping them over the course of their life. We see tremendous value in the expansion of The HEARTest Yard. That's why we've already gifted $750,000 to kick start the funding for the cardiac neurodevelopmental program and we look forward to raising the millions more needed to establish and build this program into one of the nation's best."
The ups and downs as a family
Olsen's son TJ was born with a rare heart condition, hypoplastic left heart syndrome.
"He doesn't't see himself as any different," mom Kara Olsen said. "He's proud of his scar."
TJ has had three heart surgeries and early on doctors told his parents there was a lot of uncertainty about how he would do.
"It is hard and we really try to keep things in perspective," Greg Olsen said. "The fact that TJ can hang out there and do what he's doing at 5-years-old is really a miracle."
Greg and Kara Olsen started The HEARTest Yard Foundation, helping other families like theirs by providing free in home healthcare. But Now that TJ is five, the Olsens realize their son has some new hurdles that are common among kids who have major heart issues early in life.
"What were seeing is people who have learning disabilities," said Paul Kirshbom, MD, chief of pediatric cardiac surgery at Levine Children's Hospital and Sanger Heart & Vascular Institute. "Some people have behavioral difficulties."
The Olsens were told their son would never attend school and be at the same reading level with his peers.
"Those are things we had doctors tell us don't be surprised if that's not your reality."
TJ Olsen has some speech issues. Kara Olsen takes him to regular therapy.
"In just five short years he's already blown us away with what he's been able to accomplish," Kara Olsen said.
She continues to take TJ to a lot of other doctor appointments that come with being a kids with a heart issue.
"Time consuming to be honest and each doctor you have to fill in the backstory so there's not someone who really understands TJ," Kara Olsen said.
The HEARTest Yard is expanding
So that's one reason why the Olsen' are teaming up with Levine Children's Hospital on a huge new project.
"It's the largest project we've ever tackled, but for that it makes it that much more fulfilling," said Greg Olsen.
They're working to create a one-stop shopping facility where kids with heart issues can see all the doctors they need under one roof.
"The care for these kids at the end of the day, it's very complicated," Greg Olsen said. "(It) needs to be dealt with accordingly."
The college sweethearts have already helped raise almost a million dollars for what will be a cardiac neurodevelopmental program at Levine's, the first of its kind in the region.
"We're so happy and proud," Greg Olsen said.
And they say they are grateful TJ will get all the help he needs in one place.
"We just want to have him be a happy boy," Greg Olsen said. "He's the eternal optimist. He never stops trying."
The Olsens say TJ's twin sister is very proactive of him.
"She looks after him. She is something. God bless his future wife. She is full hands on deck, it's really sweet."
The Olsens are happy to report TJ is thriving. At a recent parent teacher conference the teacher called TJ a mathematician, and that made dad very proud.
"TJ has continued to thrive and were gonna continue to enjoy it as it comes," Greg Olsen said.
Olsen set to return to the field against the Jets.
The announcement was made one day after the Panthers hammered the Dolphins in a 45-21 victory at Bank of America Stadium. Olsen is hopeful it was the last game he'll have to sit on the sidelines after breaking his foot during the week two game against the Buffalo Bills.
"I'm doing good," Olsen said. "A lot of progress. Hopefully this is the last game I'll have to miss."
The Panthers are now headed into a bye week and Olsen hopes to be back on the field playing against the Jets.
Olsen says sitting on the sidelines has been tough.
"It's unchartered waters for me, been an adjustment," Olsen said. "On game day (I feel) helpless. I don't really do a whole lot. (I) run up and down the sidelines, give my two cents. That's all I can do."