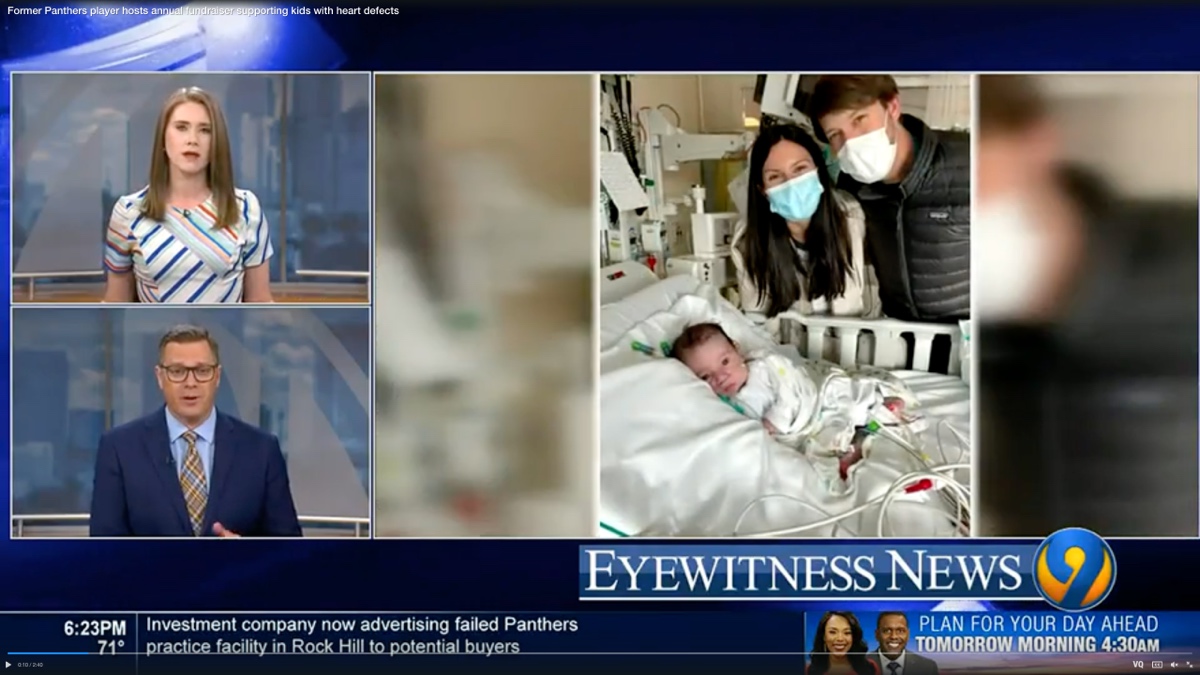 At 11 months old, little Jim Leitner is a fighter.
His battle began before he was born when doctors discovered he had a heart defect. Its continued with two open heart surgeries in the first two months of his life.
Through it all, the Leitner family has found support to lean on courtesy of a former Carolina Panthers player.
"There definitely were moments in the hospital where I felt paralyzed as a mom," Sarah Leitner told Channel 9′s DaShawn Brown. "There was nothing I could do, but then I remembered God is still bigger than this. … I couldn't have handled this alone, but he gave us Levine (Children's Hospital), he gave us the HEARTest Yard."
READ MORE: Former Panthers Kuechly, Olsen pass knowledge as coaches in youth football
Retired NFL tight end Greg Olsen and his wife, Kara, created the nonprofit which has grown to include the annual FitFest fundraiser. The Olsen's own son, T.J., has recently celebrated one year with a new heart after suffering from his own defect.
"When I look back 10 years ago, the amount of people, family, friends, but then strangers (who offered support)," Greg said. Now, to be able to have other families add us to that list of support at the HEARTest Yard, I know that when they're building an army of people around them. the HEARTest Yard is one component to that."
HEARTest Yard offers various free healthcare services to families with children who have a congenital heart disease.
This year's FitFest is Thursday at the Atrium Health Dome at Bank of America Stadium. The foundation has a fundraising goal of $88,000. Anyone can sign up here.