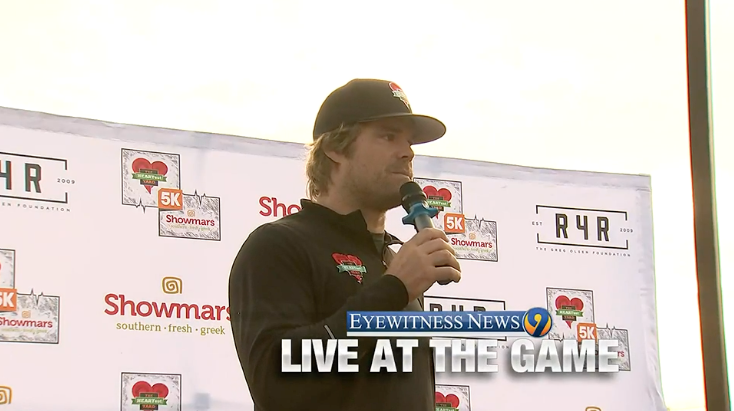 By DaShawn Brown, wsoctv.com
August 13, 2022 at 1:03 pm EDT
CHARLOTTE — Former Carolina Panthers Luke Kuechly and Greg Olsen are teaming up again to teach the game to kids.
Olsen and Kuechly are coaching the offensive and defensive lines for a team of 10-year-old players.
Olsen pulls in knowledge from his former teammate and defensive back to ensure their practice is top-notch.
"He's the all-time, just the best dude," Olsen said about Kuechly. "He calls me. He texts me in the middle of the day with thoughts. He'll say, 'I didn't like the linebacker drills."
Kuechly said coaching brings back his days of being a youth player.
"It's one of my favorite times as a little kid," Kuechly said. "The first time you get to play football. And for a lot of these kids, it's their first time playing football. They're learning everything."