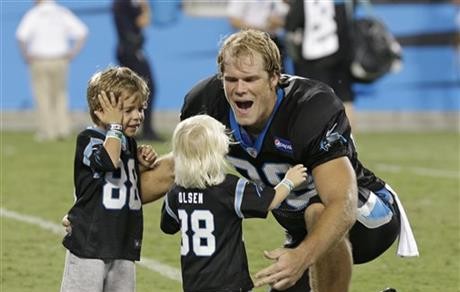 When Carolina tight end Greg Olsen and Kansas City safety Eric Berry had life-changing experiences away from football, the logical next step was finding ways to help the causes that helped them.
That's the legacy of the NFL's Walter Payton Man of the Year award — players using their platforms to raise money for issues that are important to them.
The league announced the nominees from each team Wednesday. Finalists will be selected in January, and the winner will be named the night before the Super Bowl at the "NFL Honors" show.
Olsen's cause is to provide resources to improve the survival rate between surgeries for infants with a heart condition similar to the one his son T.J. had.